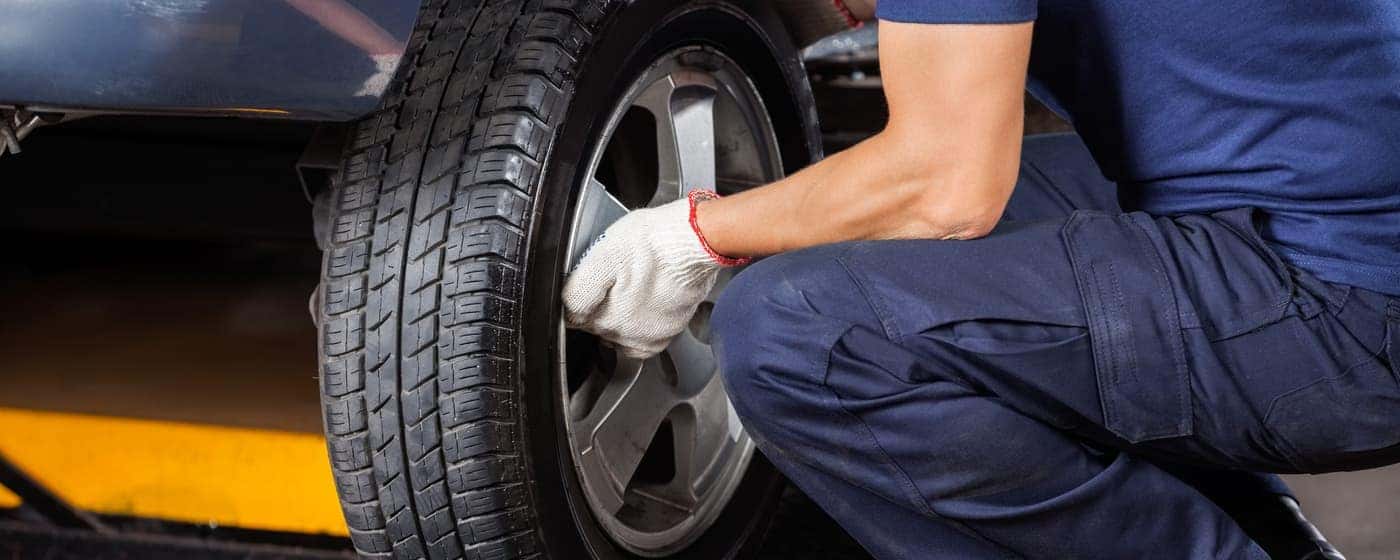 In the event you have a flat tire, or if you notice that your tire treads are worn out, knowing how to change a tire is comes in handy. This can save you from having to wait on the side of the road in Lexington or riding around on dangerous tires in Winchester. The experts in our Madison County Tire Center have prepared a step-by-step guide on how to change a car tire, but if you'd rather we handle the job for you, schedule a service appointment at Gates Honda in Richmond.
---
Changing Your Honda Tires
So, how do you change a car tire? To start, you'll need to gather the right tools: a jack, lug wrench, spare tire or new tire(s), and your owner's manual. Replacing a tire on your Honda car, truck, or SUV is a fairly simple and straightforward process.
If you're on the side of the road near Berea, move to a safe place and turn on your hazard lights.
Apply the parking brake and place wheel wedges under the other tires.
Remove the wheel cover or hubcap from the tire and loosen the lug nuts.
Use the jack to raise your vehicle and remove the lug nuts.
Remove the current tire and mount the new or spare tire.
Tighten the lug nuts and lower your vehicle back to the ground.
How Often Should You Change Car Tires?
How often you should change your car tires depends on how often you have your tires rotated and the type of tires you have. With regular tire rotations, you should be able to enjoy the full mileage rating of the tire. That being said, it is important that you routinely check your tire pressure and tread depth to be safe. If the tread has worn down too far, you'll want to get new tires as soon as possible. It is generally recommended that you schedule a tire rotation whenever you have the oil changed. How often to change car tires is directly impacted by the tire care you provide.
How Many Miles Can You Go on a Spare Tire?
If you've had to put the spare tire on your vehicle, you'll want to get a new, permanent tire put on as soon as possible. Spare tires are not made for driving on for very long — rarely more than 50 miles — and you should never drive on them at high speeds. Often, your spare tire will have its specific mileage and speed limits printed on it. If not, check your owner's manual. Whether you're looking for tire stores in Lexington, KY, or need new tires in Richmond, KY, Gates Honda is here to help.
Get Expert Tire Care at Gates Honda
If you don't feel comfortable changing tires yourself or if you're not sure what kind of tires your Honda requires, we're happy to help. Contact our service team with any tire-related questions, or bring your vehicle in to our Service Centerin Richmond, and we can change your tires, rotate them, or help you choose the right replacements for your Honda Accord, CR-V, or Pilot. Make sure to take advantage of our rotating Honda service specials and coupons to save on your next service visit. We can also provide service tips on everything from scheduled maintenance to how to care for your car in summer, how often to change your cabin air filter, and more! So come see us today!